I caught my first crab on the tidal mudflats of Cooya beach in far north Queensland.
The beach is nestled between the mouth of the Mossman river, which runs through the world heritage-listed Daintree rainforest, and a 7km stretch of mangroves that continue down to Port Douglas.
I took a rudimentary spear tacked on to the end of a bamboo pole and followed, barefoot, Brandon Walker, into the shallow waters at low tide. Walker, a traditional owner and fisherman of the Kuku Yalanji country, calmly explained that the big holes I was seeing on the ocean floor were from stingers catching their prey. I screamed. He assured me they wouldn't get me. I kept following him.
I stabbed repeatedly at a small sandcrab that then nestled against my feet for protection. I jumped, flounced about and lost the crab. Next time, Walker said, stay still and you won't lose it in the cloud of sand your flouncing feet stir up.
Another crab, a blue swimmer this time, crossed my path. I remained calm as the crab nestled against my feet and then got him as he tried to escape. For the next one I copied Walker: aimed and threw my spear and it hit – a lucky shot. (Both crabs were male. You may only catch female crabs with the permission of a traditional owner.)
I felt guilty about the elation that overcame me at killing a living being but Walker reassured me. His calm manner, cheeky humour and stories of feeding community ceremonies of 1,200 people on fish from this beach also gave me an insight into another world, a glimpse at history I wasn't taught at school, and just a hint of understanding of the land on which I was born.
Mesmerised by the charismatic Walker, I followed him into the mangroves. He cut an oyster from a root, washed it out and handed it to me to eat. He showed me where the periwinkles hid and I collected a handful. Later we went back to his parents' house across the road – where his children were swimming in the pool – and he cooked up our bucketful of crab, oysters and periwinkles in a chilli sauce and served it with his mum's homemade damper. The kids ate what we couldn't finish.
I won't be taking up spearfishing as a hobby but spending a sunny afternoon wallowing in the mangroves with Walker on his coastal walk and mangrove tour is an experience I'll never forget.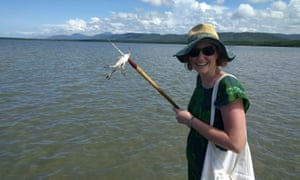 In tropical north Queensland, from Cairns to Cooktown, tourists have long explored the delights of the Great Barrier Reef and the Daintree – world's oldest rainforest. But there's much more to this region: Australia is home to the world's oldest living culture and this area is rich with opportunities for tourists to learn about that culture from the traditional owners themselves.
Brandon Walker and his brother Linc offer a number of cultural heritage tours around Cooya beach (which is 20 minutes' drive from Port Douglas). The coastal beach and mangrove walk, described above, is $90 for adults and $75 for children.
There are plenty of other options. My top picks for what to do to begin to learn more about Indigenous culture in the region, along with where to stay and eat, are:
What to do
Mossman Gorge
Mossman Gorge is a spectacular natural wonder, set in the southern part of the Daintree national park. It's also a place where tourists can gain an insight into the connection Indigenous people have to their land. The Mossman Gorge centre, about 20 minutes out of Port Douglas, was the idea of the local Kuku Yalanji community. It trains Aboriginal and Torres Strait Islander people, runs a hostel and cares for the land. About 90% of its employees are Indigenous and the long-term aim is to make that figure 100%.
Dreamtime tours are available, in which a local guide will walk you through the rainforest, showing you traditional medicine plants, teaching you the history of this pristine forest and sharing some history of the local people. There's a self-guided walkway and numerous waterholes to swim in and picnic by – but follow the warning signs as it's not always safe to swim (this is north Queensland).
• Mossman Gorge centre is open daily (excluding Christmas Day) from 8am to 6pm. Shuttles from the centre to the gorge depart every 15 minutes and cost $9.80 for an adult (family pass $24.20). Dreamtime walks take about one and a half hours and cost $75 (family pass $185). Self-guided walks are also available. Book online or by calling +617 4099 7000. 212 Mossman Gorge Road, Mossman
Visit a local artist (and attempt dot painting)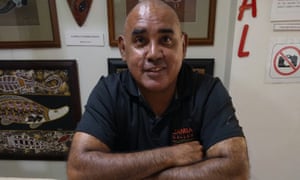 You couldn't visit Mossman Gorge without popping in to see Brian "Binna" Swindley, an Aboriginal artist and local legend, whose gallery is just down the road from the Mossman Gorge centre. Binna was born deaf but loves a chat. His art workshops cater for everyone from kids to retirees and are easy to book online. He managed to watch me absolutely butcher a boomerang without getting upset in the slightest. It's all very well to understand that the painting is supposed to tell a story or teach a lesson about bush food, but I have absolutely no dexterity or flair for creative pursuits. If, like me, the idea of trying to paint anything terrifies you, drop in to see Binna anyway; he loves chatting about his paintings and meeting tourists from all over the world. He also sells his own art from the gallery and will tell you the story of each piece before you buy.
• Janbal Gallery is at 5 Johnston Road, Mossman. Entry is free. One-hour art workshops are $50 for adults, half price for children. Groups bookings available. Book online
Kayak in a world heritage-listed national park
If you have a day to spare, it's worth taking a drive to the Tully Gorge national park (three hours from Port Douglas or two hours from Cairns) for a kayak tour or – if you're brave – a five-hour hike. The tours are run by the Grant family, the traditional custodians of the world heritage-listed Tully Gorge, who promise to immerse visitors in the ancient ancestral knowledge of the Jirrbal rainforest people.
• Ingan Tours, Tully Gorge national park. Tours start from $110 for an adult. Book online or by calling +617 4068 0189
Visit the Cairns Indigenous art fair
Anyone remotely interested in buying Aboriginal art should make it a priority to check out the Cairns Indigenous art fair. It's an annual event held at the best time of year to visit the region and it's an excellent entree into the world of Aboriginal and Torres Strait Islander art.
The organisers work with community art centres and 100% of the price of work sold here goes to the artists. Workshops are held over the four days of the fair for artists to explain their work and to give visitors an understanding of the traditions of different regions. Other cultural and artistic events, such as fashion shows, theatre, dance and music, an art market (for causal buyers) and an "eat street" make the event a family affair.
• Cairns Indigenous art fair will be held from 13-15 July in 2018
Where to stay
Port Douglas is a great base to explore this part of the country. It has managed to retain the atmosphere of a laid-back country town with all the charm of its open-deck Queenslander architecture and some of the best seafood restaurants in the country. It offers accommodation for all tastes and budgets.
For those wanting five-star luxury, the Sheraton Grand Mirage is the quintessential Port Douglas establishment. Surrounded by 147 hectares of garden, two hectares of saltwater lagoon pools and an 18-hole golf course, it's exactly the hotel you'd expect a disgraced billionaire to build. The rooms are tastefully decorated and the cane furniture in the lobby made me want to sit there all day, redesigning my dream home. It's a gloriously decadent experience.
• Doubles from $289, Port Douglas Road, Port Douglas
The younger crowd can't really go past the QT, whose decor is so cool it's sold in a shop in the lobby. The pool and bar pump popular tunes all day and the young international staff make it look as though their job is a dance party. Some of the furnishings are a bit tired but the affordable price overcomes that. The complimentary bikes and the regular, cheap shuttles make the distance to town a trifle.
• Doubles from $169, 87-109 Port Douglas Road, Port Douglas
For those wanting to get out of town, the Silky Oaks Lodge in the Daintree national park is a luxury eco-lodge alongside the Mossman river that will make you forget any worries. The deck restaurant overlooking the river is good and swimming in the billabong is invigorating. There are no crocs but you might find the odd platypus (or snake) if you're lucky. For me, it was worth travelling the 2,500km from Sydney just for the massage at the Healing Waters Spa. The lodges are private and quiet, and the balcony hammock is a particular drawcard. Even if you don't stay here, I recommend booking in for lunch one day.
• Doubles from $396, Finlayvale Road, Mossman
Where to eat
In Cairns, you can't go past Ochre. Craig Squires is one of the godfathers of commercial "bush tucker" in Australia. He started working with native Australian ingredients in the 1990s, long before Noma's Rene Redzepi set up shop in Sydney and suddenly pundits took notice of Australian "foraging". At Ochre, you can try kangaroo, emu and crocodile; dishes spiced with native Davidson plums, quandongs and lemon myrtle. The daily lunch platter lets you choose three dishes from the menu and is a bargain at $32.50. And if that's not for you, beer-battered barramundi and chips should satisfy. The native plant-inspired cocktails and selection of local wines also make it a good spot to stop for a drink overlooking the pretty esplanade.
• Ochre, open for lunch and dinner every day. 6/1 Marlin Parade, Cairns
In Port Douglas, you can't go past 2 Fish. It won the Australian Good Food Guide's readers' choice awards two years running in 2016 and 2017 and has a host of other awards under its belt. Don't let its position on the corner of the main drag put you off: the only view you need here is the view of the scrummy seafood. The chef, Adam Ion, has built his reputation on Asian fusion food. While 2 Fish is known for whole baby barramundi and mud crab (market price), I couldn't go past the Malaysian butter prawns for a starter ($24) and, for my main, bug tails in a panang curry sauce with spinach, green beans, lychee and coriander ($40).
• 2 Fish, open daily for lunch and dinner, Shop 11, Coconut Grove Complex 56 Macrossan Street, Port Douglas
Port Douglas's most famous restaurant is Salsa – and it's often booked out six weeks in advance, so make a reservation. But getting in is the only hard part of eating at Salsa. The airy timber balcony and overhead fans make sure you know you're in Queensland as you gaze across at the Coral Sea. There is something for everyone on this menu. I loved the snapper ceviche ($22) but, if you're over the seafood, there's plenty of meat, including kangaroo loin ($34.50). This may not be the foodies' favourite in Port Douglas but it's rightly a crowd pleaser – the service is friendly and the meals are filling, with plenty of flavour. If you can't get in for dinner, try for a lunch booking.
• Salsa Bar & Grill, open daily for lunch and dinner, 26 Wharf Street, Port Douglas
Getting there
Guardian Australia visited far north Queensland as a guest of Tourism and Events Queensland. Qantas, Virgin Australia, Jetstar and TigerAir all fly to Cairns, with transfers available to Port Douglas and the surrounding area