Aussie surfers have been enduring endless weeks of an Instagram feed flush with giant waves hitting Hawaii and California this North American winter, which is all well and good, but it's nowhere near home. This week, however, the East Coast of Aus got its own serving of raw ocean power, peaking on Thursday January 21. 
"We're on the cusp of a large and long-enduring run of South and SSE groundswell across the East Coast: Its evolution now manifesting a large, complex and quasi stationary low pressure system south to southeast of the Tasman Sea and NZ," wrote Surfline forecaster Ben Macartney in his swell alert on Monday night. 
While the swell flew past a lot of the coast on its way north, it was the fickle reefs and discreet, distant bombies that came alive on Thursday. And it was the locals to those spots who got the best of them – as has been the way for near every significant swell the world over these last 12 months.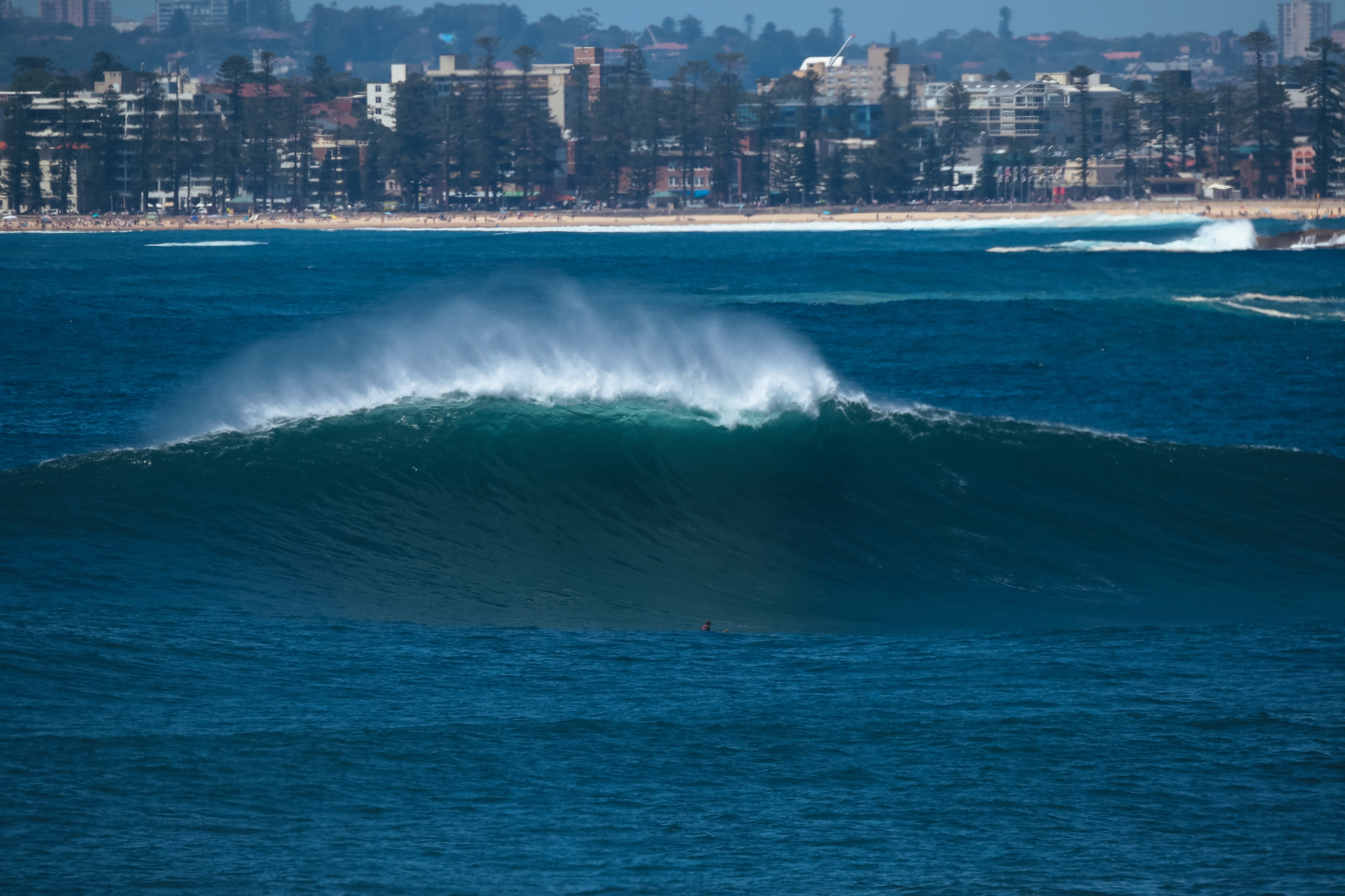 South of Sydney, photog Zach Bowden fixed his lens on one volatile slab, swimming for five hours and maxing out his SD card with barrel after perfect chunky barrel. The session starting off a little slow, but as the tide dropped, the wave getting exponentially heavier.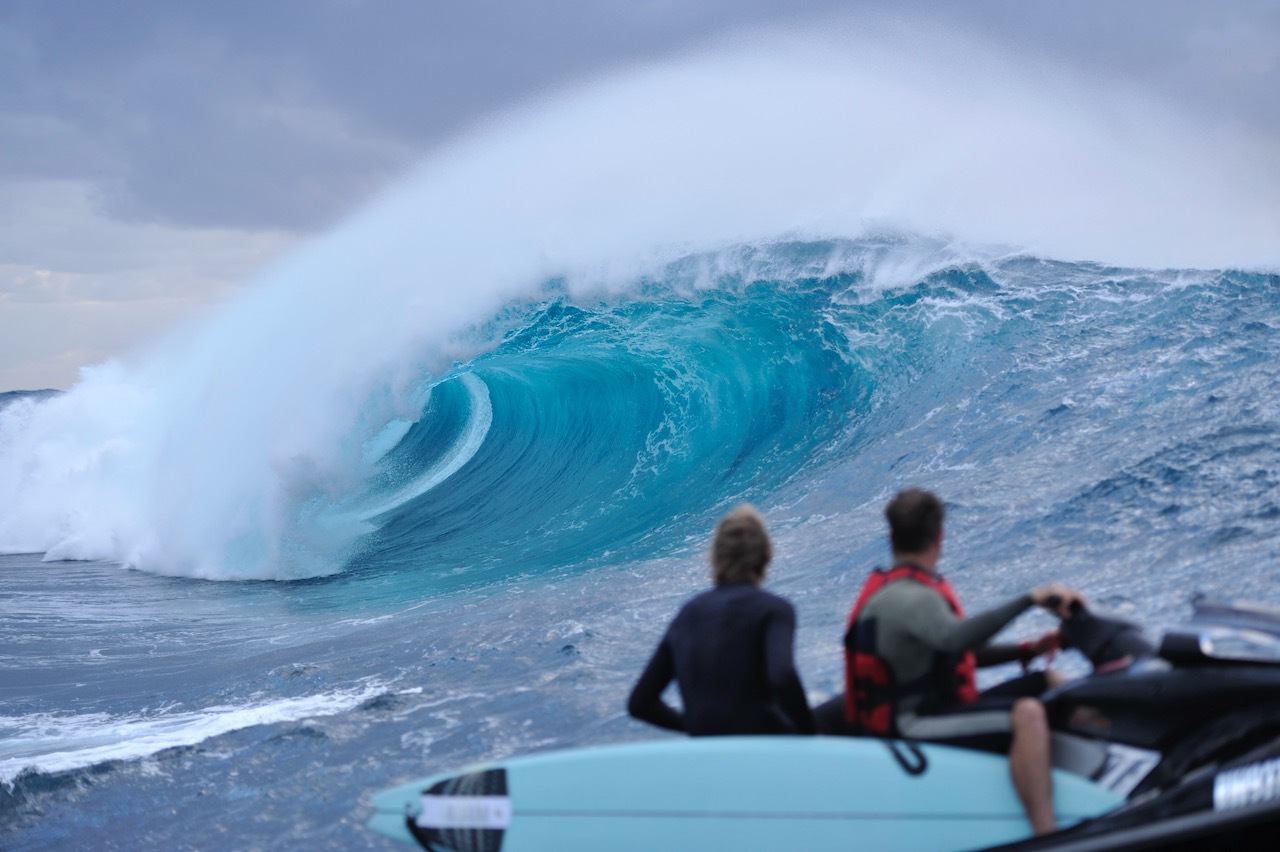 "I went and checked a few other spots right on sunrise and they weren't really getting the swell, but it looked like it was the right direction for that spot. And it was absolutely pumping, it was cooking. People were saying it was the best they'd seen it in years, waves were as thick as they were tall…"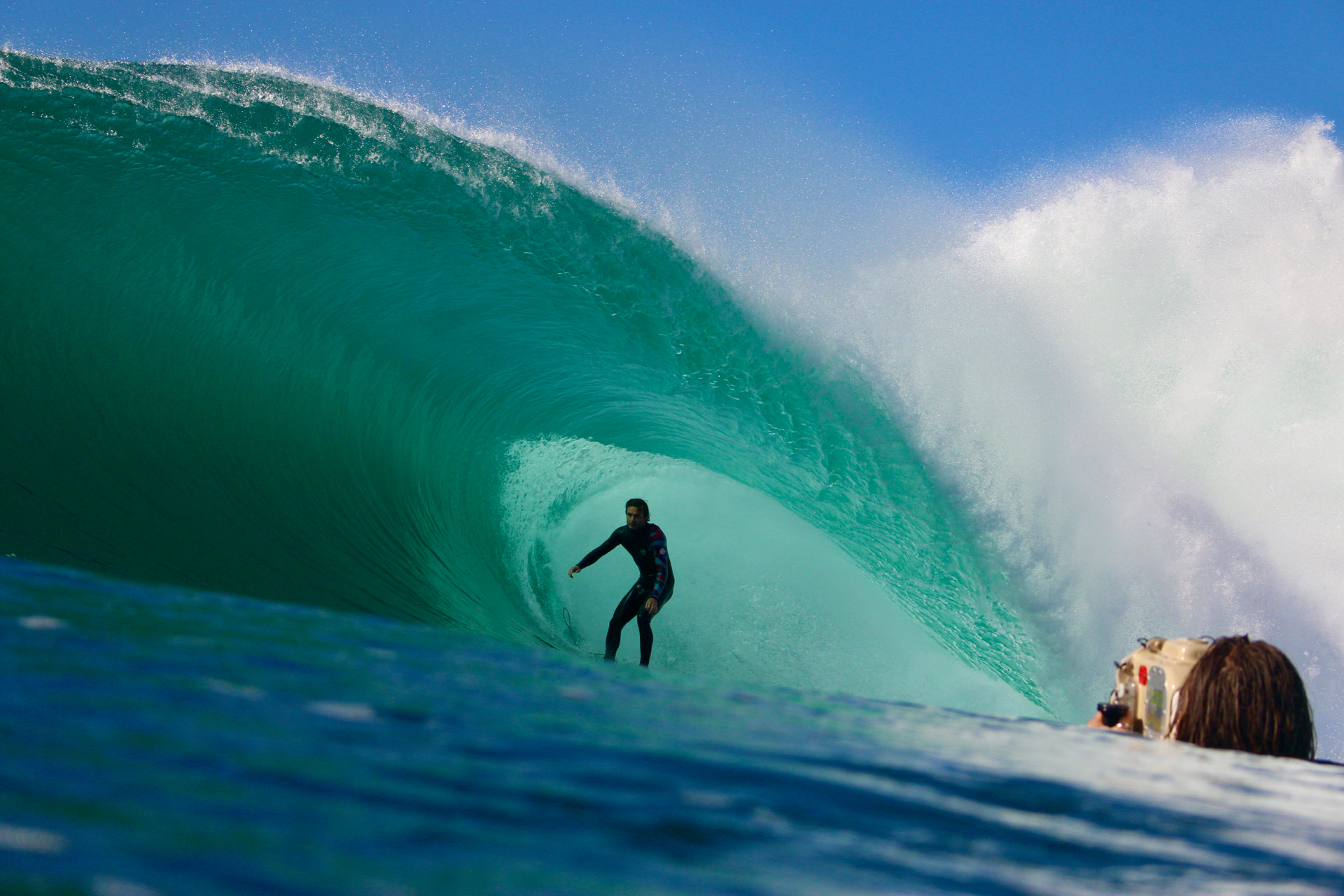 The skittish set-up made for some hairy moments in the line-up between surfers, swimming photogs, and jet-skis.
"It was really gnarly, there wasn't really a channel to sit in, you just had to cop a few on the head every now and then and hope you don't get run over by a ski, but it was unreal," adds Zach. "Probably every second set there'd just be a big wash-through, the skis would be shooting for the horizon."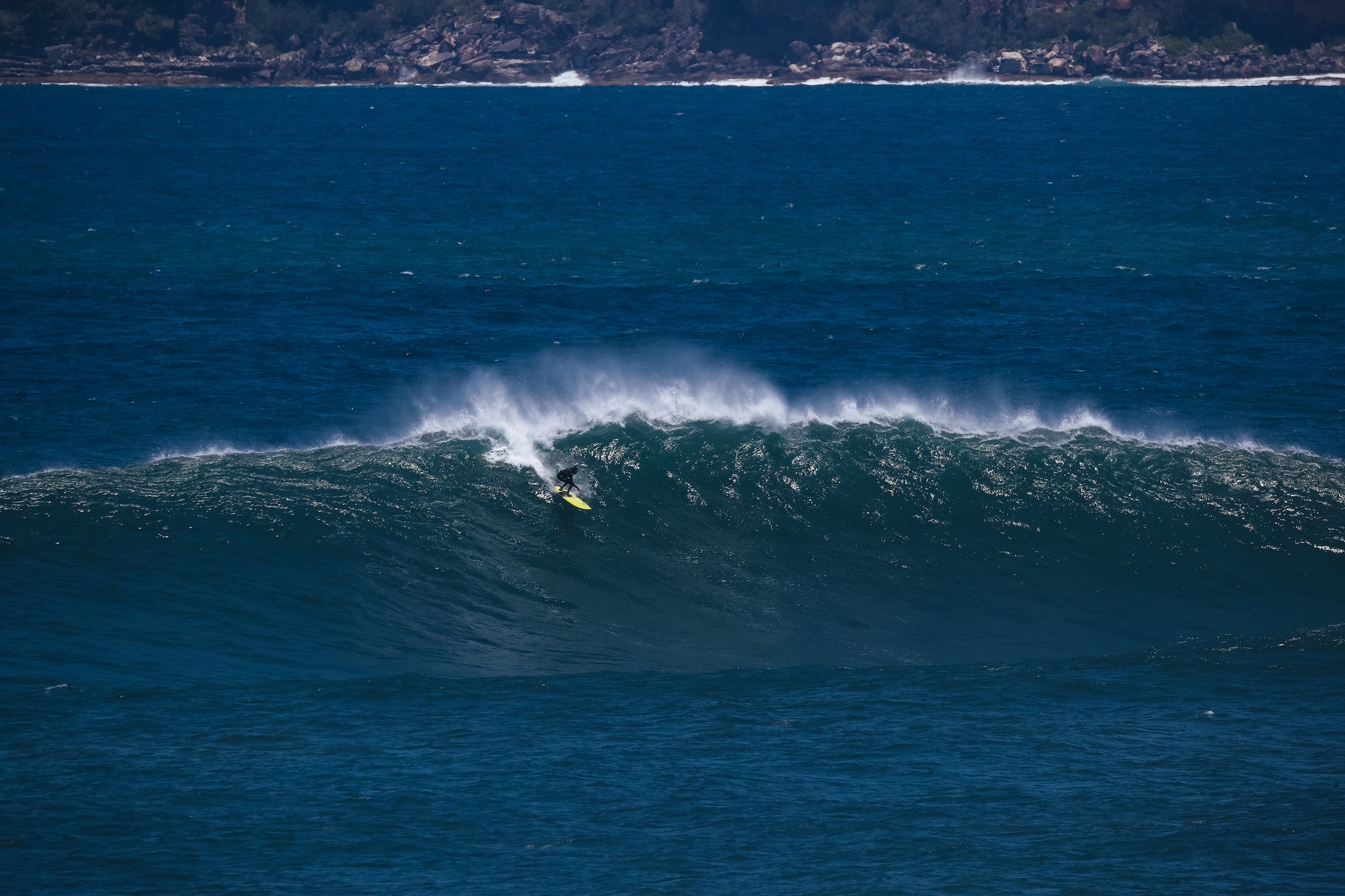 It wasn't just south of Sydney that pumped either, the swell finding co-operative nooks and crannies up to and along the Central Coast.
On Sydney's Northern Beaches, an outer bombie did some things that were pretty significant by Sydney summer standards. 
"It's always nice to see a 17 second period swell pop up, and for it to still stay on the charts for a couple of days in advance, it had a bit of hope," said Northern Beaches based photog Matt Dunbar.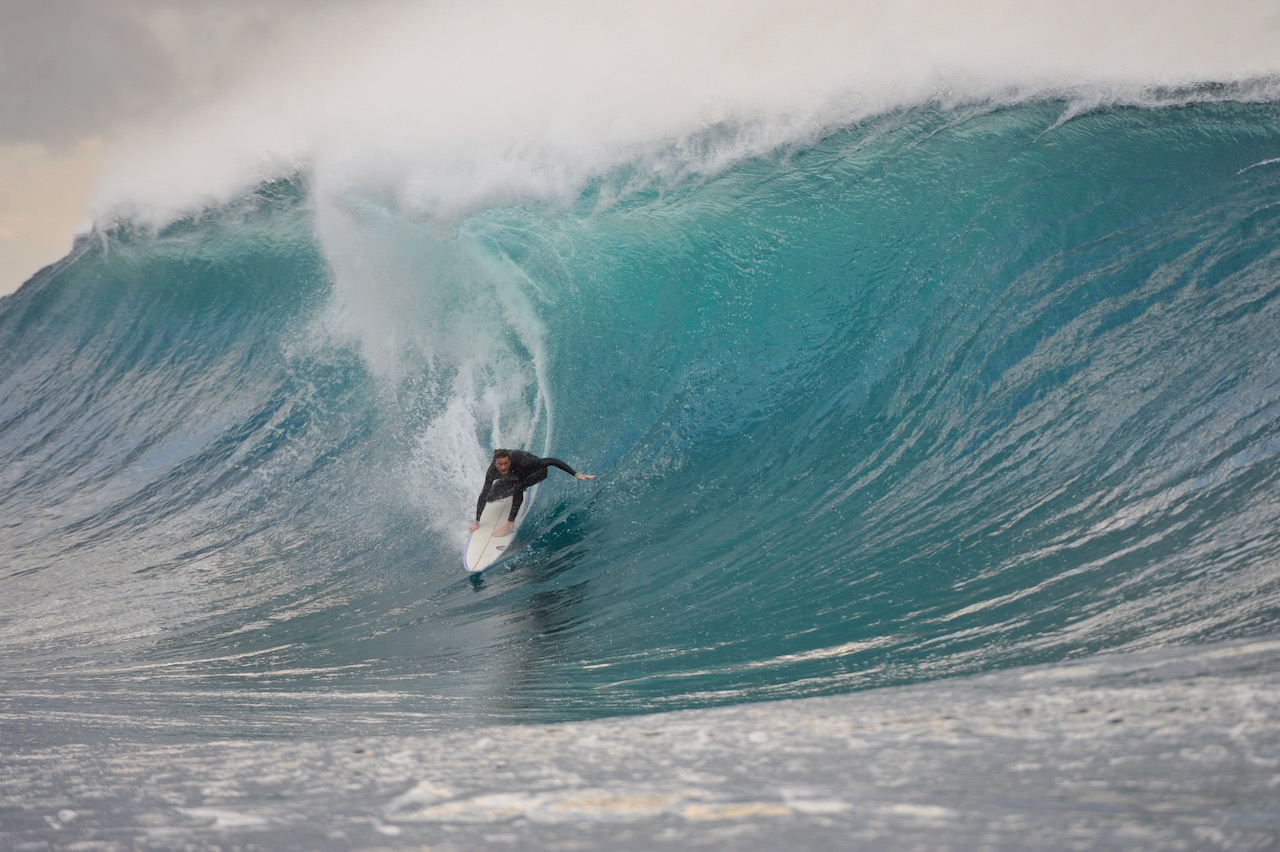 "It sounded like the morning session was a bit smaller, and then maybe about 11 or 12, it started pulsing," Dunbar continued. "Three or four pretty incredible, I daresay 12, 15 foot, rights came through that were just so clean with no-one on them, which was a shame 'cause it sounds like everyone did a morning shift and kind of got buggered and came in. There was a two-hour window where there was just two guys out and unfortunately they were copping these beautiful waves on the head…another hour after that, everyone got back out there, it dropped a bit. But, yeah, that two hour period there were some pretty big, pretty incredible waves that came through that are rare to see around this area."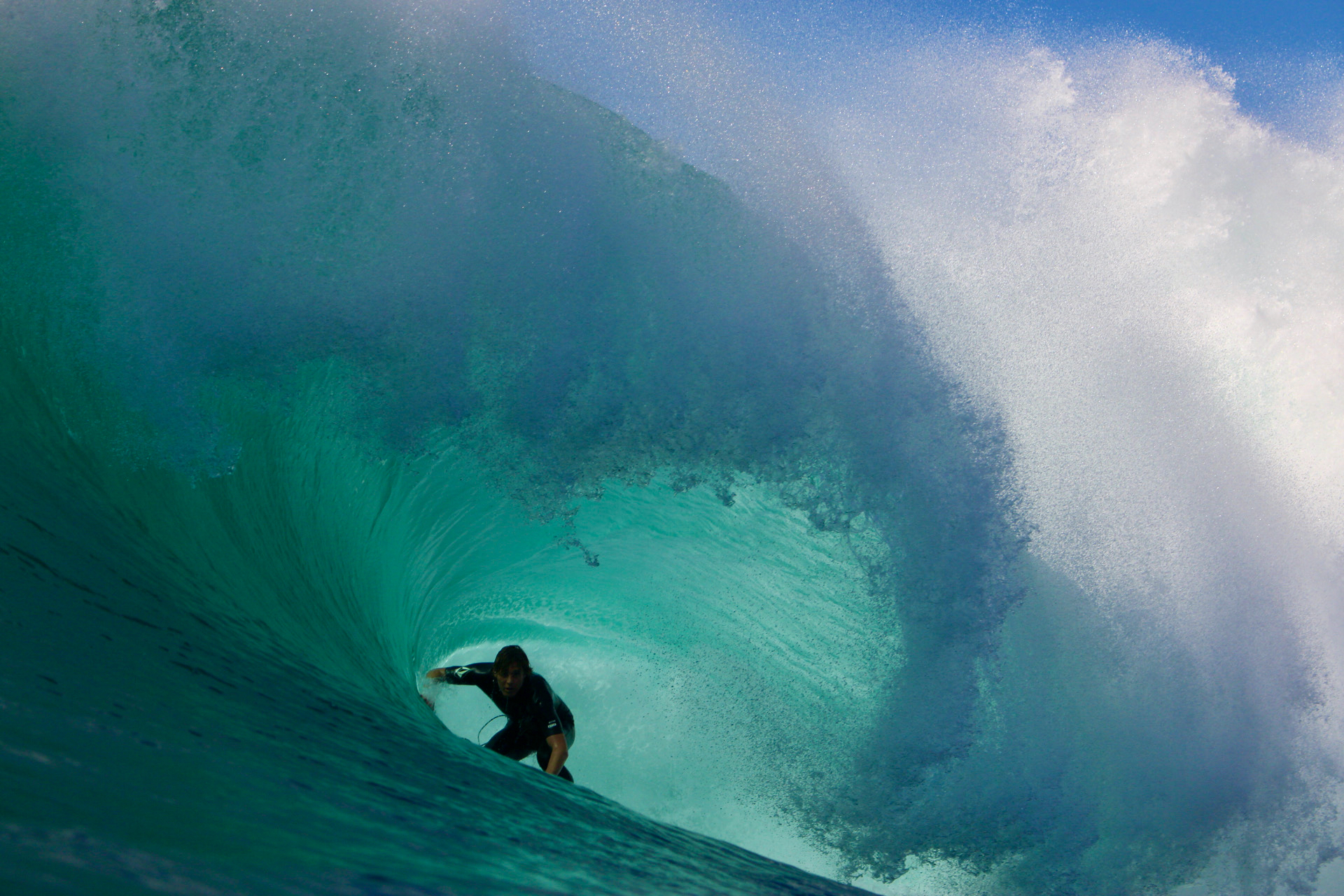 "I haven't seen waves that big and that perfect around here."