Planning a trip in November? These are the best destinations
Straddling between autumn and winter, November is a month marked by awaited celebrations.
The second-last month of the year paves way for the holiday season, Christmas and the new year.
So, if you have the time and money, and want to fast forward to the festivities in style, take a trip to one of these five amazing destinations.
Ireland: Landscapes, festivals, castles and more
The stunning landscapes of Ireland look surreal in the backdrop of the cold and rainy weather of November.
Not only that, there are some amazing festivals waiting for you. These include the Yarn Storytelling festival, held in Bray Town near Dublin. Then, there's the Belfast Christmas Market.
Also, make time to explore the country's iconic castles like Cahir Castle, Kilkenny Castle, Slane Castle etc.
Thailand: Temples, markets and beaches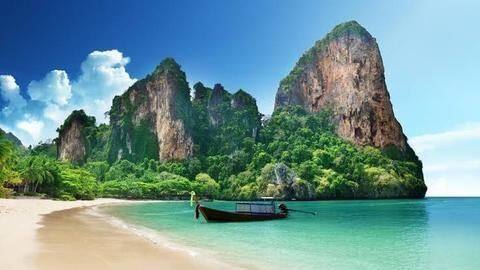 The Asian travel favorite, Thailand essentially calls for a trip in November as the temperature is cooler and drier during this time.
Moreover, this month is also marked by the celebration of the festival of Loy Krathong, where people all across the country release illuminated floats on waterways.
If you find more time, explore the country's many amazing temples, shopping markets, beaches and spas.
Australia: Adventure, water sports and mouth-watering cuisine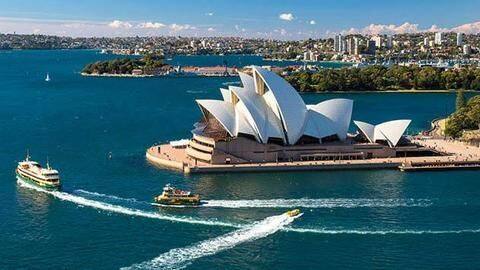 During this time of the year, Australia sees the end of spring, which means that you will be welcomed by warm temperature and less crowds (more discounts).
Some places you shouldn't miss out on include The Great Barrier Reef, Sydney Opera House, Twelve Apostles, Warner Bros. Movie World, Philip Island and Whitsunday Islands.
During rest of the time, enjoy the country's amazing cuisine.
Mauritius: Sandy beaches, clear blue waters and luxury resorts
November marks the beginning of summer in Mauritius, thus making it a great destination for beach basking, shopping, water sports et al.
The small island nation is popular for its sandy beaches, clear blue waters and luxury resorts.
When you're there, spend your time exploring the Bois Cheri Tea Plantations. Also, try your hands at the adrenaline-boosting water sports like scuba diving and snorkeling.
Bhutan: Hiking, sightseeing, monasteries and meditation
This quaint little country in Asia sees a dry weather during November, which is ideal for outdoor activities like hiking, sightseeing and monastery-hopping.
Some of the best trekking routes to try there are the Snowman Trek, Nabji Korphu Trek, Druk Path Trek and Jomolhari Trek.
Other activities that are popular among tourists coming to Bhutan are rock climbing, river rafting and kayaking.
Enjoy!