You might have caught this awkward exchange during day one of the WSL's recent Rottnest Island event. Whadjuck Nyoongar elder and academic, Lenny Collard was a guest on the broadcast, explaining – in between backhand rotors and rock 'n' roll floaters – the island's dark colonial past as an Indigenous prison during the Frontier Wars.
Uncle Lenny's words carried a powerful weight of history. He described what happened on the island as "dark deeds on a sunny land." For the usually sugary WSL broadcast it was uncharted territory. Poor old Joe and Bugs had no idea where to go. Joe threw to a score update.
Lenny is also a lifelong surfer, and while he was clearly jazzed watching the WSL's "gurus and guresses" surfing Strickos, a wave he first surfed as a 14-year-old, you could see he was uncomfortable about his old secret spot being beamed live to the world. He saved his best line for last. "Someone asked me, 'Do you want the WSL to come back?'" Lenny paused for dramatic effect before answering, "I thought… nah, probably not."
Lenny immediately achieved cult status.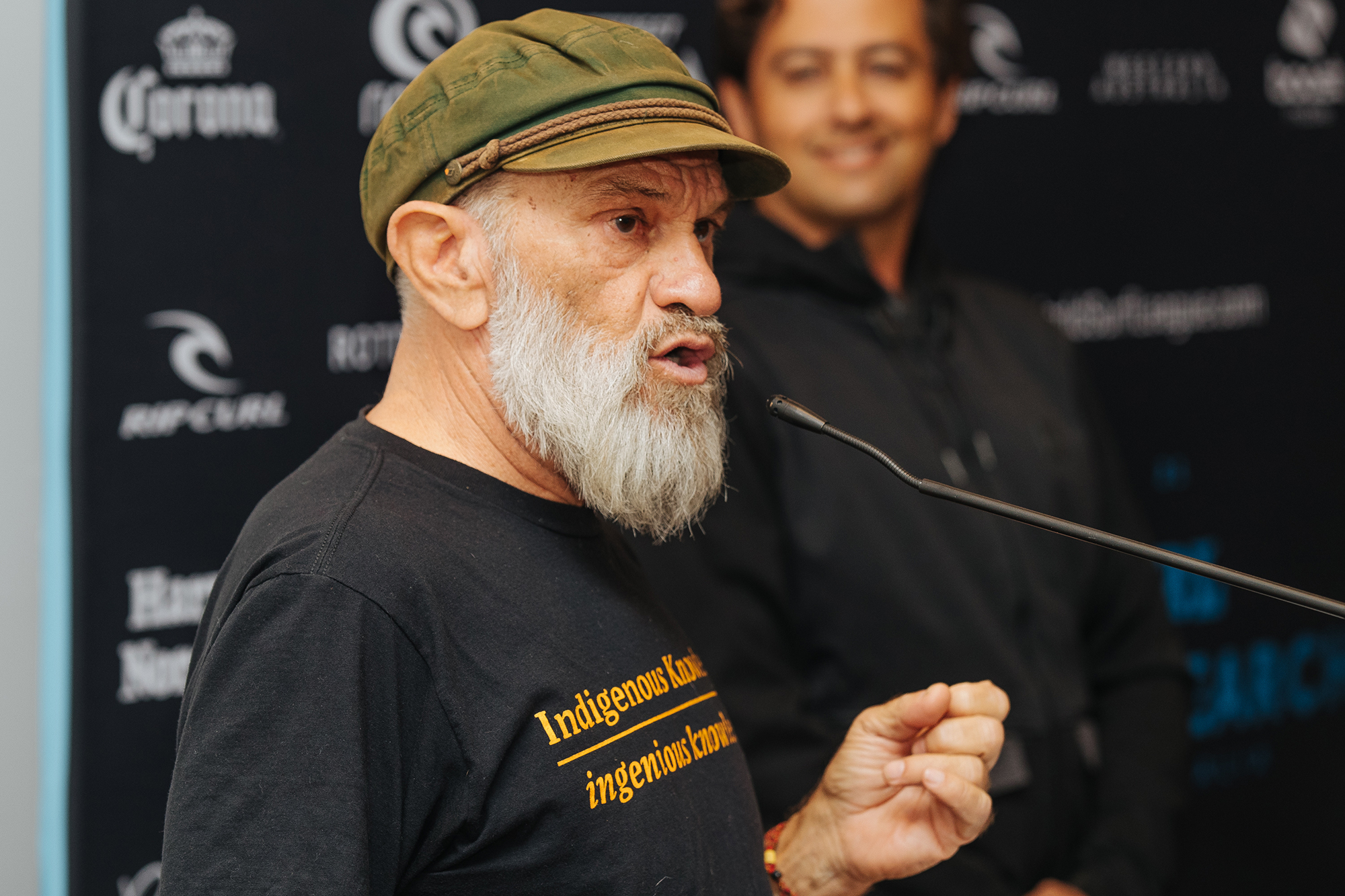 After a few weeks of negotiation, Lenny had given the WSL his blessing for the event to go ahead, but it was clear there was a reluctance with him to share Wadjemup – Rottnest's original Nyoongar name – with the world. "We'll get to have a little revelation of a secret squirrel spot on the West Coast and I think the rest of the coast are probably saying, 'I'm glad those Nyoongars in Perth have put their hand up and said, 'Bring it to our country.' I'm sure the crew up in Kalbarri are happy it's on Wadjemup. Anyway, we're happy to sacrifice for the good of the rest." The way Lenny saw it, the Rottnest event was a one-off. "We might never come back," he said.
Lenny however was playing a long game here. Showing Wadjemup to the world gave him a unique, one-off platform.
First to talk truth.
To tell the real story of the island, and the real story of his people. 
Wadjemup is the final resting place of 373 Indigenous patriots; Nyoongar, Njamatji and Wongai men from all over the west, brought to the island on the chain as prisoners between 1838 and 1904.
Lenny describes Wadjemup today as "a conflicted space" as the true history of the island becomes more widely acknowledged. "But the reality is, it's a bloody holiday island where people go out to get full of swill and have a good time. That's what goes on over there. We can tell the truth to the cows come home, but what's after that? What's the applied practice of the dialogue? Because, you know, talking about the thing over and over and over becomes a bit boring and tedious. I'm saying, okay, boys, you've already heard the yarn once. Now, what are we gonna do about it?"
Premium Surf Forecast: Rottnest Island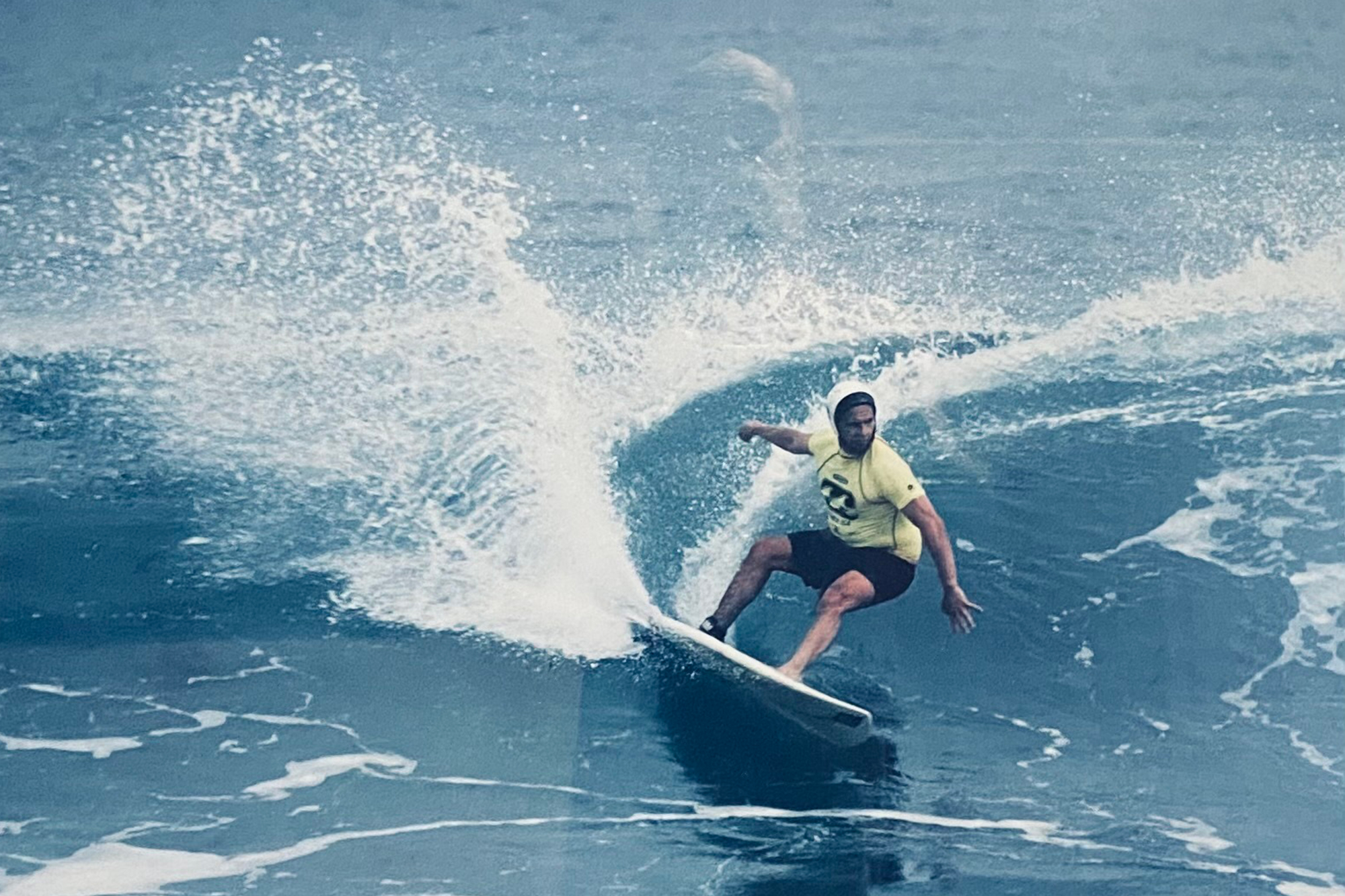 And this is where the second part of Lenny's plan comes in. "We want to bring crew together, we want a treaty settlement among surfers." As both a Nyoongar elder and a surfing elder, Lenny has a foot in both camps and is aiming to bring them together to create a national Aboriginal and Islander surfing association. The idea is that the association would help create cultural engagement and dialogue between surfing groups – national, state, local, recreational – and traditional owners all over Australia.
While that kind of engagement is already taking root in some places, Lenny wants something a little deeper. "If you're gonna run something at Bells on Wathaurong country or on Wadjemup or wherever it is, no more turning up on their backyard and saying, 'Can you do a dance for us? Can you put a bit of white paint on me nose?' Nah, let's go back to the start. We wanna be involved in the planning phase right through, so if you want to deal with storytelling or culturally appropriate dialogues or truth telling, we can deal with that."
Last weekend was Indigenous Round in both the AFL and NRL, and Lenny looks at both footy codes as years ahead of surfing in terms of engaging and embracing Aboriginal culture. Surfing is lagging, badly.
"It's embarrassing, mate," he says. "It's so embarrassing as a surfer to see how surfing culture in Australia – which has got a fine history – has gone to the bottom of the barrel in our behaviour. That's not good enough… and if you're talking about truth telling, there's a bit of truth for you to think about."
What would this national Indigenous association look like? It might look a little like other major sporting bodies – a national office, reaching down to States and local branches – although there'd be strong cultural links running through it. It'd fall somewhere between a sporting and cultural group, liaising with surfing events and the surf industry, while at the same time building up Indigenous surfing around the country.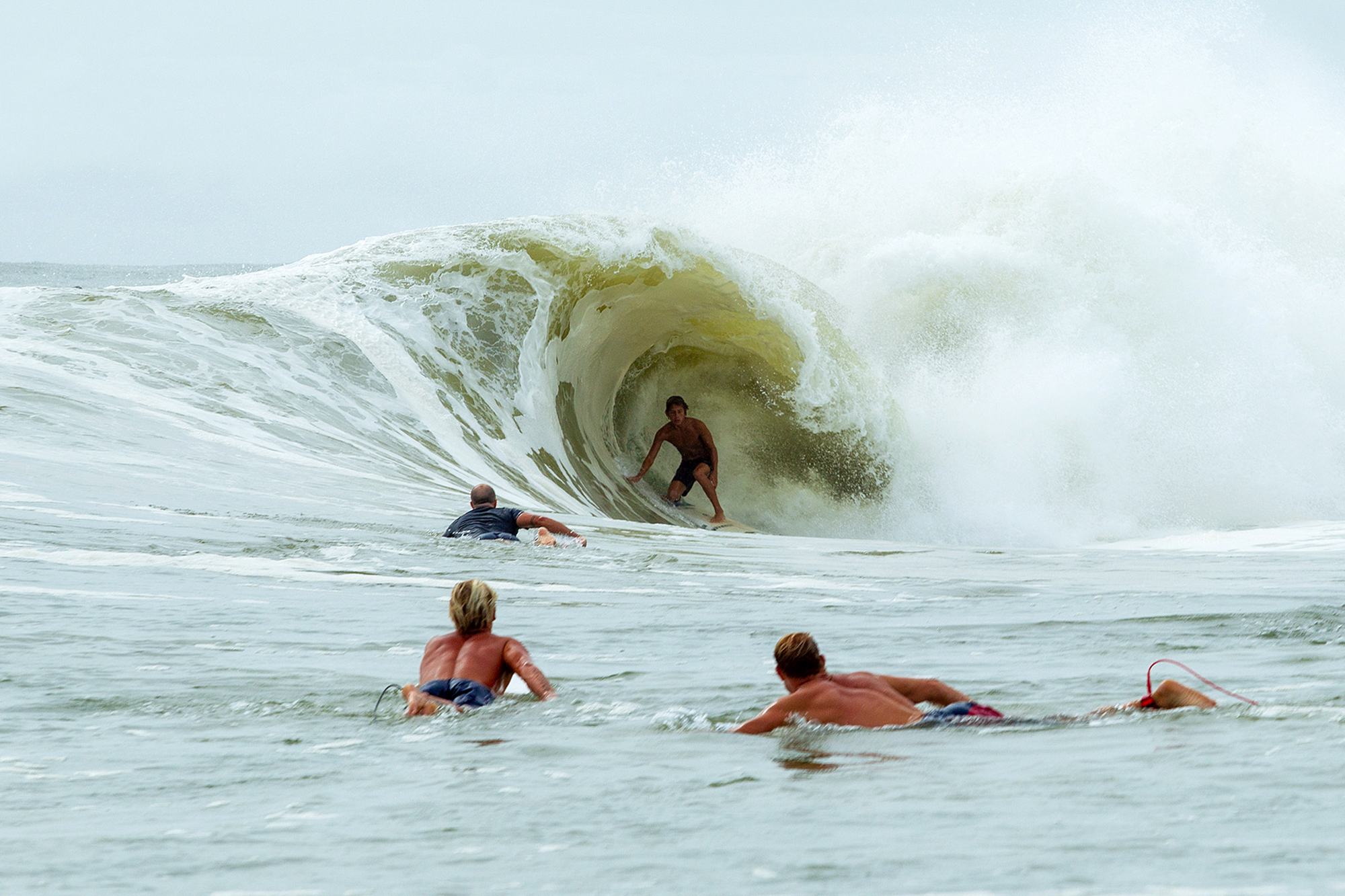 Lenny believes with that structure in place, the phone call to the local TOs will be the first one made, not the last. "I think through this kind of agency in surfing, that's what allows the dialogue to go on, but we want a collaboration from the get-go, not after the point. You want to be a year or two or five years ahead with this."
In some places this kind of relationship already happens. Last weekend should have seen the National Indigenous Titles held at Bells – the event's long standing home. Pretty much every Bells event – from Rip Curl's Easter contest to the 50-Year Storm, down to state rounds and even Torquay Boardriders – engages the local Wathaurong mob, the relationship managed by Surfing Victoria. But across Australia, meaningful engagement between organised surf events and local TOs remains the exception, not the rule.
Lenny was originally planning to be in Victoria for the event, but like any West Australian was nervous about heading east and getting stuck there with a Covid lockdown. Turns out he was right. The night before the titles were due to start, Victoria locked down. It still is now. Some of the guys here for the event, like Joey Haddon and Russ Moloney, bolted for the NSW border before the lockdown came into effect. Others, like Robbie Page and Wayne Carberry, stayed and are still here now, enjoying a clean week of small waves.
The timing feels right for Lenny's grand vision. On beaches around the country there's growing curiosity among us surfing wadjelas – the Nyoongar name for whitefellas – to learn more about the people who were walking, swimming and fishing around these coasts tens of thousands of years ago. Our sense of connection to them as surfers, young as it is, is drawing us toward this deeper pool of old knowledge. We open Surfing World magazine every issue with a Welcome to Country and it's the page most people talk about. We get a local Indigenous surfer to tell the story of his or her country, the long story, going right back. It makes you look at waves like Bells and Angourie in a whole new light. There's been people walking out the point there for quite a while.
"Yeah, maybe you guys can come and give us a hand," says Lenny. "Talk to some of the other lads around surfing in Australia, bring them on board so we can bring on a strategy to start addressing some of these challenges. So in 50 years' time your grandkids can say, 'Pop didn't hide under the gumtree and ignore it. He was at the cutting edge of it, doing something about it.' Because yeah, there's really fine attributes in surfing, but I think we can do better. That's why I'm standing here."