Like many business owners, iconic Aussie shaper Jason Stevenson feared the worst. When the coronavirus pandemic began, and rumblings about an economic cataclysm echoed worldwide, Stevenson, owner of JS Surfboards, began prepping for a serious decline in sales. After all, who would spring for a luxury item like a new surfboard when most folks were too busy tussling over toilet paper like barbarians with irritable bowel syndrome?
"As soon as it broke out in China and started moving around the world I was definitely preparing for the worst," JS recalled in an interview with Sean Doherty for CoastalWatch. "We knew the numbers were going to drop, and they soon enough did."
With JS Surfboards, Stevenson has created one of the most in-demand brands in the biz. Born originally out of his home in Australia, today, Stevenson's boards can be spotted worldwide from Snapper Rocks to San Clemente to Supertubos. His pro team roster boasts names like Occy, Joel Parkinson, Julian Wilson, Sally Fitzgibbons, Dusty Payne, and others. And his boards embrace the cutting edge of tech, like HyFi epoxy and carbon fiber stringers.
Go Premium: Score $100 off a JS Surfboard
But as the world faced down the pandemic, the demand for surfboards shuttered.
First, JS was forced to cutback on production – which meant cutting staff, too. Stevenson had to let 13 workers go. "That was one of the worst days of my life," he said. "Having to say to guys, 'Look sorry, but at the end of the day that's it.' Saying goodbye to your mates. It was pretty heavy. The guys I let go, they were good guys. That was heavy on the heart."
The slump in sales didn't stop people from surfing, though. In fact, a curious combination of events happened which had the opposite effect. With production paused, JS and many others in Australia and across the globe, had more time on their hands. Couple that with the swell of the year hitting Australia's east coast, and, well, it was interesting what happened next.
"It was a strange time," JS said. "After the initial shock and dealing with downsizing the business, we lived a grom's life. Everyone was cruising with time on their hands. I surfed a lot; heaps of waves plus a lot of fishing."
Surfers flocked to the lineup en masse, despite the closure of carparks and social distancing mandates. JS remembered: "They put the barriers out the front of my place at D-Bah to close it down and I'm thinking, 'Oh my god, I'm going to have D-Bah to myself! This is unbelievable!' And that first day they put them up I ran down the hill and there were 250 guys out! I'm like, 'Are you serious?' I didn't expect that. My idea of what was going to happen was completely wrong."
And it wasn't just the diehard locals who were out in the lineup day in, day out, regardless of the strange, Twilight Zone-esque times. Old faces started turning up, too.
"At the start, I saw guys I hadn't seen in the surf for 15 years," JS noticed. "Like most of us, they're 10 kilos heavier than they should be, but they were still on the same board from 15 years ago. For whatever reason they'd lost the passion, the interest or the time to surf, then all of a sudden they were back."
So, with more surfers in the water – some of which were in dire need of a fresh, weight-appropriate stick – the demand for JS surfboards boosted back up again.
"We had a bit of stock on hand," he said, "so initially the manufacturing slowed but the board sales themselves didn't. They actually skyrocketed. I didn't expect it. I was expecting doom and gloom, but looking back on it now it makes sense. When the government hands out money and nobody has got a job what are you going to do? You're going to go surfing."
The demand wasn't just in Australia, either. With online sales, and the borders back open for shipment, people started ordering boards from overseas as well. "Especially in America," JS said, "which was the biggest surprise. We don't have a lot of doors over there because we get blocked by the big manufacturers. We're just this Aussie brand, but because we didn't have many doors over there, our online sales in America went through the roof. We were sending boards to Texas and all these places all over America."
Yep, Americans caught the coronavirus surfing side-effect, too.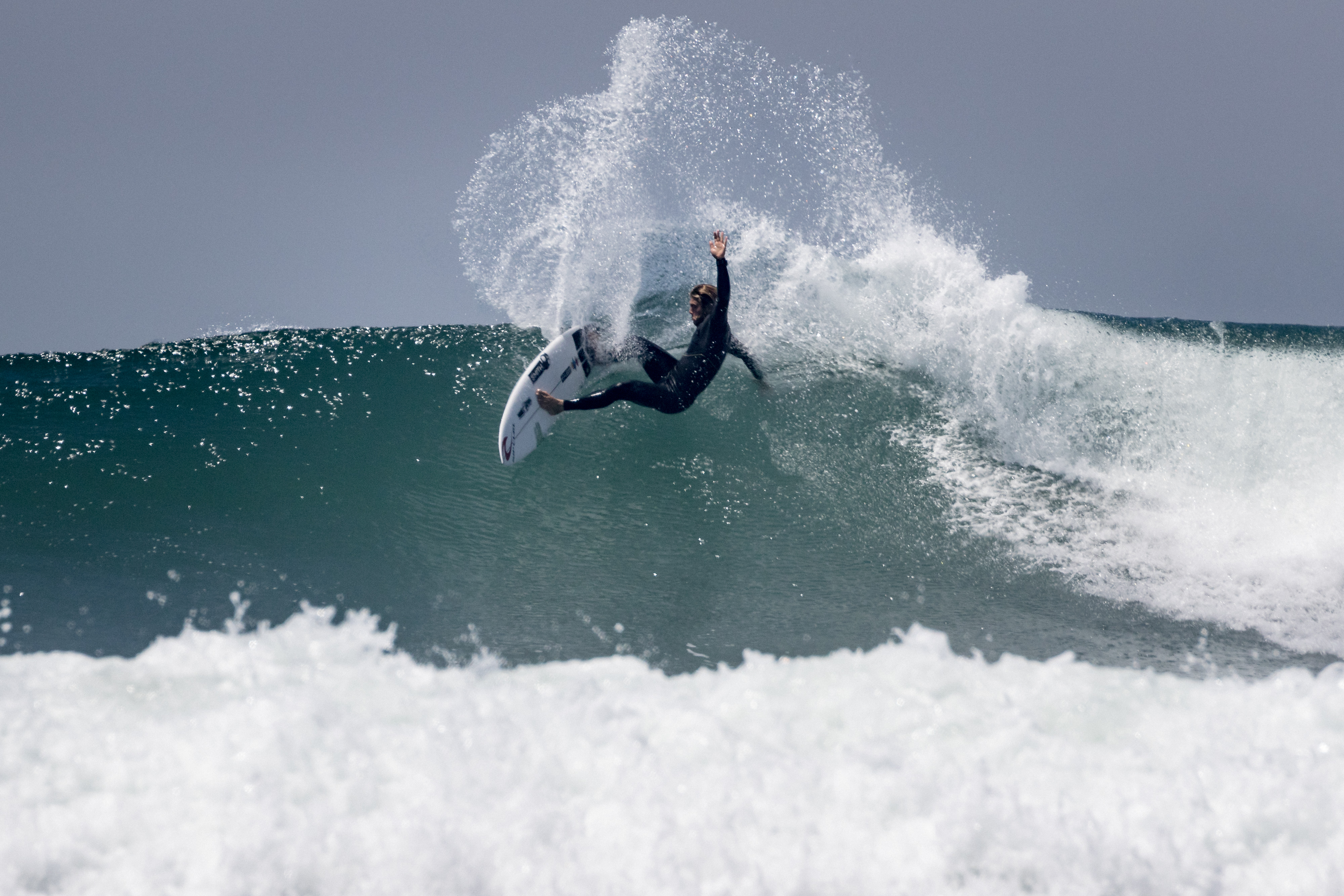 On top of fishing and surfing his brains out, the temporary rollback in production also allowed for JS to get back to his roots in the shaping bay. "I kept shaping boards but doing a lot of R & D stuff," he said. "The daily thought process wasn't business; it was making myself and my mates surfboards we could ride. I definitely spent some good mornings in the bay playing around with new designs. There was a freedom to it that you don't normally get as a shaper who has orders to fill."
Reflecting on that freedom, JS appreciated the change of pace: "Mate, I actually liked that work lifestyle better. Way less complicated. Not much of a long-term strategy but a nice breath of fresh air while it lasted."
So, where does the surfboard market go from here? Well, for one thing: the boom in sales was unexpected. But will it continue? In today's uncertain times, who knows what will happen next. And JS is taking the whole situation with a hefty clump of salt.
"Sales are good but we've been cautious," JS said. "It's not business as usual yet and we've still got no idea when this corona thing is going to end. We're slowly getting back into it. Guys who were doing half days in the factory are now doing full days as we get back into good numbers. It's not over yet, but it's definitely turned a corner."